UAM Research, Development and Innovation Catalogue. PRISMA.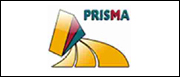 A great deal of effort has been made in recent years to strengthen all scientific and technological activity within the University. The University's Foundation considers as one of its main commitments and defining features the provision of support towards research activities. Teachers, grant holders and support staff are at the core of the University's research activity and this, in the different areas of study, has managed to locate itself amongst the most important of academic circles and enjoys worldwide renown.
The FUAM contributes towards the support, management and diffusion of this activity through the Office of Research Results Transfer (OTRI). In order to achieve its aim, the FUAM has provided the UAM with the knowledge portal PRISMA, Knowledge Portal on UAM Research and Capacities.
One of the FUAM's most important duties is to promote and manage the research results and knowledge of the University, which are key for transferring the UAM's achievements to society. PRISMA is a web portal where companies and institutions can obtain information from the research groups at the Universidad Autónoma de Madrid and their activities (lines of research, technology, patents, services, etc.).
The Virtual Catalogue is available at: http://prisma.fg.uam.es/catalogo